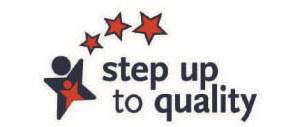 Professional Development Early Childhood Education (ECE)
"Exploring Music with Young Children and Integrating Early Learning Content Standards" (3 hours) Step Up To Quality approved

This is an interactive high-energy multimedia music and movement workshop.
Participants will learn:
Innovative teaching strategies that can be used in a variety of center based classrooms and home day care settings
Songs that enhance English Language Arts, Mathematics, Science and Social Studies
How to integrate music to teach across curriculum and address Common Core standards
How to Integrate gross motor fine motor and strengthen oral language development
Children's Classroom Workshop
Kindergarten Readiness Presentation
Interactive workshop presented in classroom or designated area
Children are guided through songs and movement using a multimedia approach
Usually presented minimum once a week for four weeks.
Presentation lasts for 45 minutes with follow-up as requested
* Weeks and times can be adapted or extended based on center's goals and class sizes
Click and Down load brochure for more information about the Arm Your Child With Music Professional Development workshops and Classroom Presentations for Pre-k and Kindergarten children.
You Tube Playlist of Arm Your Child With Music song samples